Sandringham Skate Bowl is off Royal Ave, Sandringham, Victoria between the tennis courts and the hospital. This skate bowl truly is Melbourne's best! In recent years they have added more concrete before the roll in and a small grind pole. The 5ft bowl is great to pump your way around and very easy to generate speed with its steep walls. The aggressive slope makes it challenging to even do the most basic tricks, but if you can master it at Sandy Bowl, you will be able to put them in your bag and bring them out anywhere. This skatepark is a hidden gem and one that draws you back for more.
Coping on the straight sections only.
A couple of benches dotted about for your Mum and Aunty to sit on and do their knitting.
Better than it looks and worth a roll!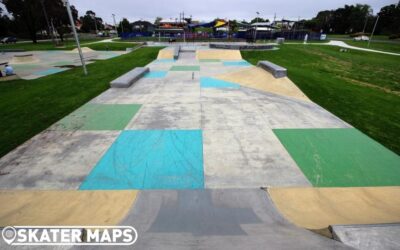 The fresh concrete that makes Bairnsdale skatepark is rad, to say the least. The plaza-style park consists of a large street section with all the street obstacles any kid could dream of. There is a rad mini ramp along with a number of other transitions around the...